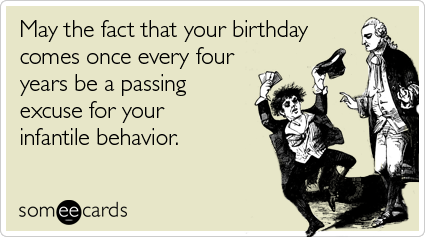 Busy, busy, busy...
I can't seem to keep up with all that I want to do! And... I don't even have kids yet or a house to take care of. I don't understand how some people do it....
I was talking with my Mom today- complaining about how hectic things have been lately and she told me "Life is busy, that's just how it is"
so...I'm going to have to learn how to prioritize what is important and learn how to let go of what isn't
A small recap of what I've been doing...
celebrating my birthday (which is usually a week long celebration- however this year was leap year- so I got to celebrate on the actual day!)
taking care of my sweet Lincoln who had 3 visits to the vet all due to an eye infection that was tricky to diagnose
sewing some treasures for a baby shower
making my favorite nephew something special for his 2nd birthday
keeping up with my 20 kids @ school
piano lessons (in 2nd month of classes and loving them!)
and.... still looking for a house :)
Hope to catch up with all that's been going on in the classroom later this week.
<3